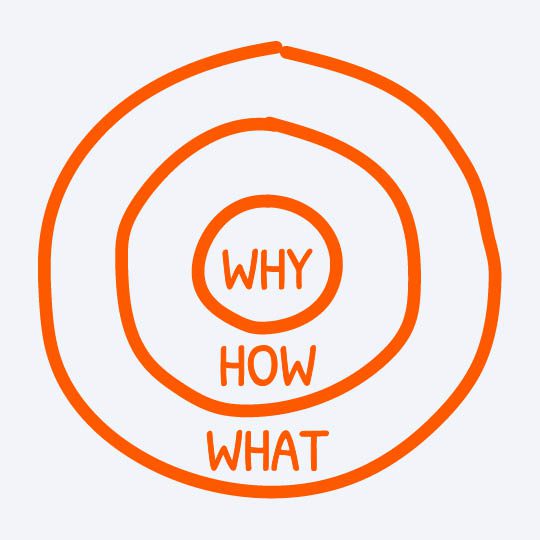 Consciously or not, the leaders who truly inspire people do so by following a naturally occurring pattern that Simon calls The Golden Circle.
The Golden Circle provides compelling evidence of how much more we can achieve if we start everything we do by first asking a simple question: "Why?"  
It finds order and predictability in human behavior. Put simply, The Golden Circle helps us understand why we do what we do.
The Golden Circle can be used as a guide to vastly improve every aspect of your business or organization—from leadership and hiring, to product development, sales, and marketing.
It even explains loyalty and how to earn more. And it all starts with WHY.